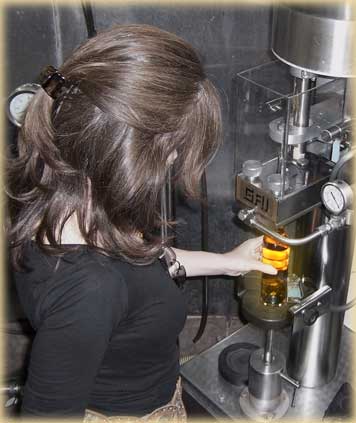 2010 Rancho de Oro Puro
Late Harvest Sauvignon Blanc/Semillon Blend
Our 2010 Oro Puro represents the experience we have gained over 10 vintages. We hand-picked the botrytis covered Sauvignon Blanc and Semillon at 41 degrees Brix on November 28th. After pressing the hell out of the beautiful but ugly grapes, we put the small amount of juice into Saury French oak barrels (50% new) and fermented it into wine. After 20 months in the barrel, we have a wine that has 19% residual sugar and 14.6% alcohol. We've created a heavenly nectar that tastes of apricots, nectarines, apple cider, saffron spice and vanilla. The sweetness balanced with perfect acidity. The finish goes on forever.